Steps to writing an effective S.O.P.
The first thing to do before drafting an S.O.P. is to perform as much research as possible in order to get a better understanding of the technique. This includes speaking with others who have performed similar techniques, as they may have their own S.O.P.s that can be used as a guide for perfecting yours. You'll want to make an official first draft that incorporates sample preparation, the experimental assay, and how you'll perform data analysis (for a full list of things to include in each S.O.P., refer to Table 1). Don't spend an inordinate amount of time writing the first draft because it's likely revisions will need to be made.
After the first draft is written, get feedback from your colleagues, both inside and outside your lab. If you're using specialized equipment or other products, you might also consider consulting with the company that manufactures them. Once you feel fairly confident that your S.O.P. is ready, test it by performing the experiment with a limited number of samples to ensure it works and find an appropriate place to post it, like a cloud-based network, so everyone in your lab can use it too. The S.O.P. can now be used for training purposes and to perform audits by determining whether it is being used in practice and configuring it to better meet the lab's needs.
Table 1. Typical components of an S.O.P. Adapted from Kaleta et al.1
| | |
| --- | --- |
| Topic | Description |
| Principle and Significance | Background for test |
| Patient and/or Sample Preparation | Fasting requirements, specimen collection containers, preanalytical processing, appropriate labels |
| Reagent Preparation | Rehydration steps, solution preparation, reconstitution protocols |
| Calibration | Calibration and verification of all equipment |
| Testing Process | Step-by-step protocol used to obtain results |
| Quality Control (QC) | QC material used, frequency of QC, acceptance criteria |
| Analytical Measuring Range | Minimum and maximum values reportable should include dilution scheme |
| Reference Range | Expected values for control samples (e.g. disease-free patient specimens) |
| Critical values | For patients, this includes life-threatening results that require immediate intervention |
| Troubleshooting | Steps to follow for common errors and QC failures |
| Limitations | Interferences for the assay, situations where results may be unreliable |
| Laboratory Information Management System (LIMS) | Steps for entering results into the LIMS and official record |

Factors to consider when writing an effective S.O.P.
Writing an S.O.P. seems like a relatively straightforward task, and for some assays, it can be. However, there are a few factors worth keeping an eye on as you write:
Working environment – You'll need to include any information regarding the space needed for the procedure as well as any equipment required for the tasks. For instance, if a sterile environment is to be used, be sure to specify what type of equipment is required (e.g. biosafety cabinet or Bunsen burner) and any steps necessary to keep those environments sterile.
Storing reagents – Include the proper storage conditions and location for all reagents and samples used during the procedure. This will make it easy for others following the S.O.P. to find everything they need prior to planning their experiment.
Labels – Often an afterthought when performing an assay, labels are (Link to Blog) an integral part of identifying and tracking both your samples and reagents. Some labels are also specialized for certain environments; for example, cryogenic labels are tailored for samples stored in liquid nitrogen, while xylene-resistant labels are used during histochemical sample preparation and staining. Ideally, these should be integrated into your S.O.P., where applicable.
Laboratory information management system (LIMS) – To make the most out of any LIMS that's been implemented in your lab, every member should use it to track their samples and optimize their workflow. That means incorporating steps, such as scanning barcodes, printing labels, and analyzing data, into your S.O.P.s to ensure you're working efficiently, while also reducing the possibility of unwanted errors.
Health risks – Many procedures require using chemicals that can pose serious health issues. Before writing an S.O.P., it's worth revisiting the safety data sheet (SDS) or any other official safety documentation for chemicals you think might pose a risk. It's also a good idea to consider the type, quantity, nature, and location of use of each potentially hazardous chemical, in addition to any possible protective equipment required. You should also consider how to safely dispose of these chemicals, as well as any other material or waste generated by the procedure, including biological waste.
Troubleshooting – When utilizing complex protocols, the chances your SOP will work on its first run are unlikely. It's necessary to leave room in your SOP for improvements to your experimental conditions. Using a flowchart is a great way of providing space for these changes and to visualize which steps require modification.
Results analysis – Though not all S.O.P.s will have defined endpoints (e.g. cell culture), it's critical to address results and analysis in your S.O.P. for those that do. It will also help keep the results consistent across the entire lab, as each member should be analyzing data the same way. Include any statistical test that might need to be performed as well, along with the associated confidence intervals.
Language – You don't need to be a Pulitzer winning novelist to write an effective SOP. But it's crucial to decide on the terms and the kind of language used. Your SOP should be as clear and concise as possible, making it comprehensible to anyone who reads it without leaving any room for interpretation.
Be thorough – Each step should be as detailed as possible to remove any ambiguity with regards to the protocol.
Having detailed S.O.P.s is essential for consistency and efficiency in your lab. They not only make it easier for staff, students, and supervisors to obtain coherent, meaningful results, but they also benefit patients who rely on clinical labs for accurate test results. Having a resource for all the information about a specific procedure allows new staff to be effectively trained for each new task, thus making it easier to integrate new staff into the lab and increasing the productivity of those who are already there.
LabTAG by GA International is a leading manufacturer of high-performance specialty labels and a supplier of identification solutions used in research and medical labs as well as healthcare institutions.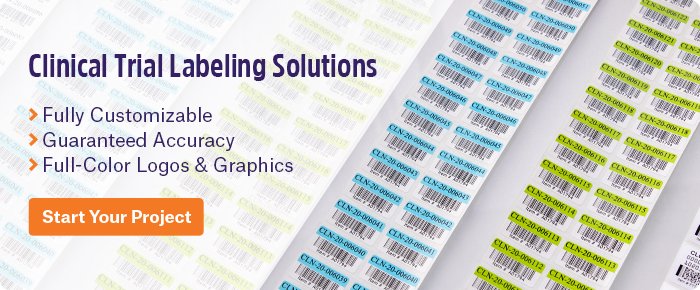 Reference:
Kaleta E, Barbian K. The Critical Necessity of a Well-Written Standard Operating Procedure. Jourmal Appl Lab Med. 2017;2(2):291-292.