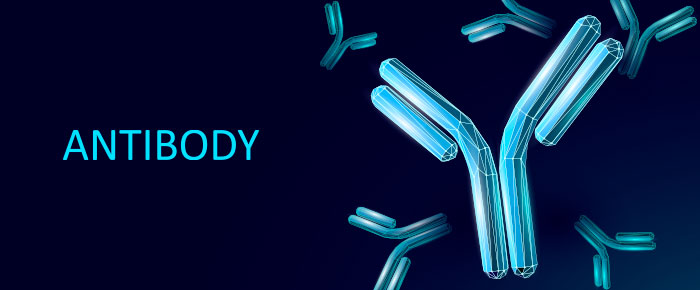 Antibodies are an integral part of biochemistry and medical research; used for a variety of techniques like Western blotting, immunoprecipitation, histochemistry, and flow cytometry, they can be sensitive to the harsh environments of the lab and require specific storage conditions. Here are three tips to help store antibodies and ensure that every assay is both accurate and repeatable. 
Dilute and aliquot
The first step to storing antibodies is diluting the stock solution, if indicated, and aliquoting the working solution. The number of aliquots will depend on the stock volume and the volume needed per assay. This is done to prevent constantly thawing and re-freezing the solution, as this will result in antibody aggregation and possible contamination.  Volumes smaller than 10 μL are not recommended, as evaporation of the solution can alter the concentration of the antibody.
Aliquots should be stored in tightly sealed containers (i.e., small conical tubes or vials) and labeled accordingly. It is best practice to label both the top of the tube as well as the side, as this yields a bird's eye view of the information on the tube and ensures that if the cap becomes lost, the container retains its identity.

When storing antibodies use the appropriate storage temperature
Lab refrigerators (2°C to 8°C) can typically be adapted for short-term storage of most antibodies. If the solutions are stored for two or more days, a bacteriostat/preservative combination is recommended, such as 0.05% sodium azide with 0.1% thimerosal. Filter-sterilization can also be used. If sodium azide interferes with the assay, centrifugal diafiltration, dialysis, or gel filtration can be applied to remove it.
For long-term storage, -20°C freezers are ideal; however, removing only the aliquots needed and not re-freezing aliquots once removed from -20°C is recommended. To this end, it is also important to not store antibodies in frost-free freezers in order to avoid unwanted freeze-thaw cycles. Freezing is also not recommended for enzyme-conjugated antibodies, as these are to be stored at 2-8°C to prevent loss of enzymatic activity.
When storing antibody aliquots at -20°C, it is essential to use high-quality cryogenic labels for all tubes. This ensures that the printout does not fade or smudge over time and that the label does not fail during prolonged low temperature storage. To reduce the time necessary to label large quantities of antibodies, patent-pending SnapPEEL™ technology can be used to efficiently identify the top and side of each tube, ensuring quick and easy labeling.
Organize your inventory digitally
One of the most recent and important laboratory management trends involves using digital inventories of samples and reagents. Implementing a cloud-based laboratory information management system (LIMS) and/or inventory management system is now recommended to accurately and consistently identify and organize containers.
When installing a LIMS and/or inventory management system, it's imperative to apply barcode and/or RFID labels to all samples, including antibody aliquots. That way, each individual tube and/or vial can be scanned and uploaded to the cloud-based database, which contains all necessary information about the aliquot, including antibody name, manufacturer, lot number, dilution, and volume. Barcodes and RFID have their own pros and cons, but when possible, utilizing both provides redundancy that helps prevent the misidentification of containers.
LabTAG by GA International is a leading manufacturer of high-performance specialty labels and a supplier of identification solutions used in research and medical labs as well as healthcare institutions.