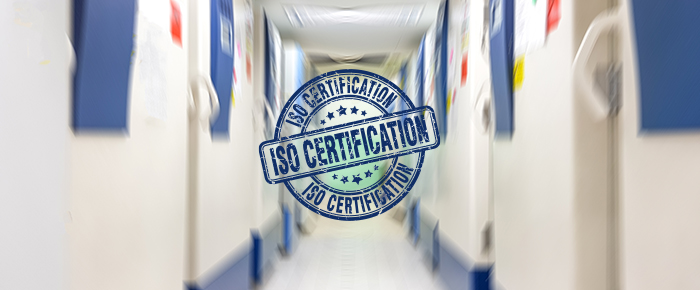 The increasing contribution of biobanks to health research has led to the need to establish standardized regulations and requirements for biobanking to ensure the quality of samples and data collected and generated are of the highest standard.
ISO standards for biobanking
The International Organization for Standardization (ISO) is a global federation that establishes national standards, headquartered in Geneva, Switzerland. Founded in 1946, it developed a common set of standards for manufacturing, trade, and communications organizations.
To this end, the ISO established the 20387:2018 standard specifically for biobanks to enable them to demonstrate operational competency and provide biological specimens (materials and data) of suitable quality. However, there are some other relevant ISO standards that biobanks also follow1.
ISO 9001:2015: This is more of a system standard, to provide organizations with approved models for operating a quality management system. It specifies certain requirements that a biobank needs to demonstrate to ascertain its ability to reliably deliver quality samples that will meet its users' regulatory needs.
ISO/IEC 17025:2005: This standard provides general requirements for labs regarding the performance of various calibration testing and sampling. This can include multiple standardized testing methods, as well as non-standard methods and procedures that have been developed specifically by the biobank laboratory.
ISO/IEC 15189:2007: Used by medical labs, this standard helps develop quality and competence requirements, as well as assessing their performance. This standard can also be of use to accreditation bodies in recognizing the competence of medical laboratories.
ISO 17034:2016: Provides requirements for producing reference materials, including certified reference materials, that may be supplied along with the biologic samples. This standard is intended to ensure general quality assurance procedures when developing reference material, and for assessing the competence, the producer must demonstrate if they are to be recognized as capable of carrying out the production of reference materials.

ISO 20387:2018 Requirements
The ISO 20387 standard is intended as a better-suited "horizontal" standard than 9001 for biorepositories and biobanks and should apply to all types of biobanking. This can include biobanks that handle human samples, animal specimens, plant or micro-organism samples, or focused on research and development. However, a different standard (ISO 15189:2007) is better suited for biobanks that are solely interested in diagnostics.
ISO 20387 provides a range of general requirements encompassing procedures to address each type of biological resource held2. This can cover a range of applications, such as the sample collection, from acquisition, reception, tagging, accessioning, and classification, sample processing, including examination, replication, and storing, as well as the retrieval process, encompassing data management, packaging, distribution, transportation, and final disposal. The standard also covers requirements for protecting confidential information and maintaining biobanking impartiality, as the biobank should demonstrate that it will not be swayed by commercial or financial pressures.
Some of the other requirements that ISO 20387 covers are2:
Structural Requirements: The biobank must be a legal entity on to itself or be part of another legal entity, with a concrete plan established to address liabilities. They also need to document their structure and relationships properly. The structural requirements also cover personnel and state that properly trained personnel that have the authority and resources to carry out their duties are required. This includes maintaining the integrity of the management system through monitoring, trend analysis, and feedback
General Resource Requirements: This ensures that a biobank has all the necessary resources to perform its stated activities and goals. As such, the biobank must only offer services it has the ability to provide and have fail-safe plans in place in case of emergencies, not to hinder the completion of those services. This can include backup generators, freezers, and support personnel.
Personnel Requirements: The biobank must adequately document and specify the competence requirements needed by their staff to fulfill their assigned tasks. These requirements can be based on required education, training, experience, and demonstrated skill sets. The biobank should also regularly update these requirements and include health and safety training where necessary. The onboarding process for new personnel should entail a formal orientation, with new personnel being supervised until deemed competent.
Infrastructure & Environment Requirements: The established infrastructure must conform to biosafety and biosecurity regulations, with environmental conditions being monitored, measured, and recorded for health and safety. Any activities deemed incompatible should also be properly separated, in order to avoid cross-contamination. This can include separate computer systems, as well as various areas with different access permissions, based on containment levels.
Why ISO accreditations matters
For a biobank to obtain accreditation, it must first be evaluated by an external, independent, and unbiased agency to assess the competence, impartiality, and consistent operation of the biobank. Based on the assessment provided, an independent decision-making body determines whether to grant accreditation. Once accreditation is achieved, the biobank is periodically re-evaluated to ensure they remain in compliance with the necessary competencies and requirements. The benefits of accreditation for a biobank, make this a worthwhile endeavor.
Biobanks face an ever-increasing number of competitors, in addition to the demand for quality and consistency in collection, preservation, quality insurance, traceability, and distribution. Accreditation to ISO 20387 is a simple and clear indicator to the biobank's potential stakeholders, including donors, users, and investors, of its capabilities and reliability. As such, this increases stakeholders' confidence in the biobank's ability to provide output consistently, and that crucial requirements are being met.
Furthermore, accreditation provides valuable insight to the biobank itself on how it can further improve or streamline its processes, to potentially reduce costs and improve efficiency. By creating a framework for improved consistency, it can lead to increased reliability throughout the biobank, affecting all sectors. Upholding the highest expectations for quality for both samples and generated data will serve a biobank well, whether they are a small biobank serving the internal needs of an institution or a global biobank providing resources to outside parties worldwide.
LabTAG by GA International is a leading manufacturer of high-performance specialty labels and a supplier of identification solutions used in research and medical labs as well as healthcare institutions.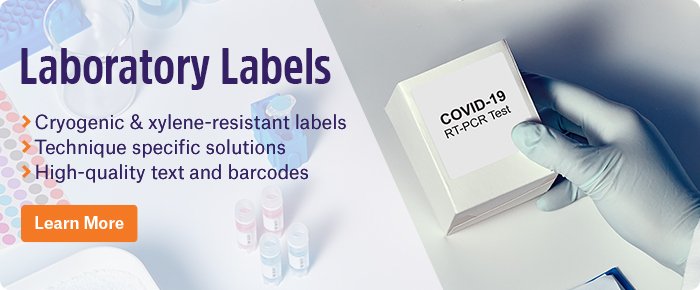 Resources:
ISBER Best Practices 4th Edition and addendum.
ISO 20387:2018 Standard. Biotechnology — Biobanking — General requirements for biobanking.