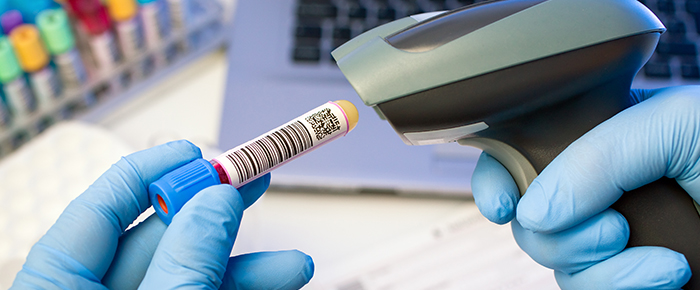 Biobanks must store high-quality biospecimen collected from sick and healthy donors, along with their associated clinical data such as demographic information, personal medical history, and lifestyle information. Their primary function is to provide these high-quality biological specimens to external entities, such as researchers, in an effort to better understand the development and progression of disease. Implementing the proper biobank LIMS should help them better serve researchers to develop personalized treatments, thereby improving health outcomes and minimizing possible side effects.
Laboratory Information Management System (LIMS)
Given that biobanks typically store human-derived biological samples, their operation requires a variety of legal, ethical, and safety considerations. As such, these biorepositories necessitate a set of reliable and sustainable management procedures and regulations that establish a standardized safety network. The implementation of a LIMS has been established as the best way to manage this vast inventory of samples, and their accompanying data safely and securely. However, biobanks can range from small labs running a limited sample collection protocol to large biorepositories, like the UK Biobank, doing large-scale population-wide collections. Moreover, they often serve everything from medical research facilities and institutions to clinics and hospitals, all with different needs and requirements that must be met. As such, choosing the most appropriate biobanking management software is not a straightforward choice. The software must track samples in real-time, including pooled and aliquoted samples while maintaining sample cold chain of custody and quickly retrieving samples when requests come in. Here are some crucial factors to consider before deciding on a particular biobanking management software.
Data Storage & Management
Biobanking management software must be assessed against the biobank's overall data storage and management needs. With the increased use of high-throughput screens and the growth of proteomics and genomics, there has been a considerable rise in the amount of data being generated per sample. This requires a biobank LIMS system that will securely store a large volume of data and ensure it is easily accessible.
The software must help track specimens and precisely log every user who manipulates them at every point in the custody chain. Ideally, staff should be able to quickly locate a specimen by searching the database while also finding any related clinical data. When choosing the right software for your lab, you must ascertain what tasks are most important to you. Here are three questions that should help narrow your search:
Do you need to record a comprehensive overview of lab processes?
Do you need a system offering search criteria using many different variables?
Do you need a way to collect comprehensive information on samples, as well as patients, questionnaires, and protocols?
Cross-Communication
One aspect that can be overlooked is the biobanking software's ability to integrate or communicate with other software. This can be additional software used by the biobank or clinical software from which it needs to pull data. Current clinical research practices will involve collaboration between many labs and organizations across multiple sites, including biobanks, research institutes, and governmental bodies. A system that can facilitate the sharing and management of high volumes of information efficiently can be vital. This level of collaboration is critical to developing new personalized treatments, improving translational research, and advancing public health and patient care.


Customizable & Scalable
Whatever management system is selected, it should be customized to the exact needs of the biobank. There's no one size fits all approach, and no biobank LIMS will be perfect straight out of the box. The system must also be able to grow with your organization. As the biobank's number of biological specimens increases, the processing speed can drop if the LIMS infrastructure is not scaled to the changing requirements. As such, you must consider what scaling options are offered with the software, including the possibility of adding additional sites. With biobank's complex and varying data management needs, being able to upgrade your infrastructure easily is key to expanding the biobank's operations safely and securely.
Usability
The end user's needs should also be considered to ensure the biobank LIMS is configurable and meets all users' requirements. The software should have a user-friendly interface that allows for easy data input and updates that is simple to learn and intuitive to navigate. Data entry forms must not be made too complicated, as this can deter proper compliance, leading to entry errors or incomplete forms. An effective biobanking system must consider the various users, each with distinct roles, that may use the system. This can include lab technicians, biobank managers, pathologists, and even external researchers. As such, all potential users must be outlined, with their individual needs evaluated. It might also be necessary to make the system accessible to users outside of the organization.
Privacy & Security
Biobanks have a fundamental requirement to ensure compliance with the industry's needs, such as HIPAA and ISO. They must also ensure that any information they gather in conjunction with donor samples via informed consent remains confidential. This can be achieved by allowing managers to anonymize collected information related to individual specimen, thus ensuring data integrity and patient privacy. As such, it's crucial that the chosen biobank data management software adequately manage confidentiality while also ensuring a secure chain of custody and smooth specimen distribution to researchers. A comprehensive security plan also helps improve patient confidence and will encourage further sample donation in the future.
Cost & Technical Support
Clearly, the overall cost of any solution being implemented must also be taken into account. In addition to the initial setup price and any license fee, there are also secondary costs that need to be considered. This includes any additional hardware that must be purchased, maintenance contracts, staff training, and possible technical support requirements. A LIMS provider that can help manage IT infrastructure, provide training, and practical technical support and upgrades at an affordable price or no extra cost is the ideal software partner. By ensuring all of these conditions are met before implementation, you can accelerate adoption and improve compliance and performance.
Cloud-Based
Finally, the implementation of a cloud-based LIMS can help address many of the above criteria. A cloud-based biobank LIMS provides a centralized system to store a large amount of high-quality specimen data across multiple physical biobanks through a web-based platform. Being primarily based off-site, in servers managed by the LIMS supplier, it eliminates the need to buy and install expensive hardware and software, as well as hire experienced IT staff. This also makes the system easily scalable and can be expanded as needed to cope with your continually changing requirements. In addition, a cloud-based LIMS offers a number of security and privacy features that enable secure storage of samples and their associated data. This can include two-factor authentication, biometric-controlled locks, video surveillance, and regular reviews of data access. The data transmitted between the client and server can also be encrypted for added security, with the data stored in the cloud encrypted as well.
LabTAG by GA International is a leading manufacturer of high-performance specialty labels and a supplier of identification solutions used in research and medical labs as well as healthcare institutions.