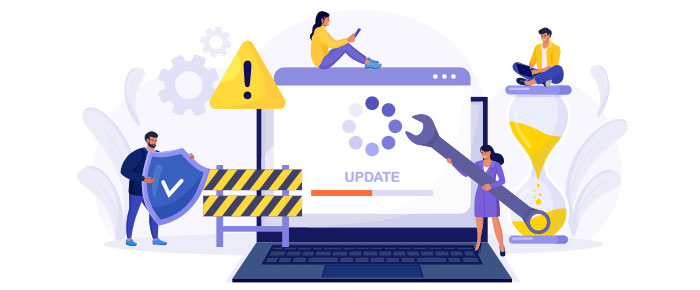 Across scientific laboratories and healthcare facilities, identification errors, such as mislabeled specimens, often occur enough to pose serious risks to both patient safety and research integrity. Though containers with a labeling error are not always evident, it's crucial to understand how to identify them in order to assess any potential weaknesses in sample identification SOPs and correct them as quickly as possible.
Crosscheck specimen metadata
One of the most important steps in setting up an efficient identification system is ensuring that all necessary metadata is accurately captured. This step provides users with a database for each container, including its storage location, so it can be verified upon scanning. Creating a complete database is also essential when a labeling error occurs; without such a system, it's nearly impossible to retrace a sample that has been misidentified or not identified at all.
Ideally, when an error has been made, users can check the identity of all other samples obtained throughout the workflow. By utilizing a new barcode for each step of the process, they can be tracked and crosschecked against the database containing all metadata. This confirms which samples were accurately identified and helps narrow down where the mistake was made. Note that this process only works efficiently if samples are identified for EVERY step of the workflow. Secondary measures, such as using tubes of different colors and/or shapes, can also help track samples across each step; unfortunately, without appropriate barcode or RFID labels, they cannot be crosschecked to a database.

Verify against another identification system
Rather than verifying sample data utilizing the database, errors can often be traced using two independent methods of identification:
Barcodes + RFID: One of the best two-method systems is combining RFID and barcodes. RFID represents one of the best identification systems, as multiple samples can be scanned simultaneously using a single scanner without needing a direct line-of-sight. RFID is becoming more commonplace as technology has recently been developed that allows nearly any type of label to be outfitted with an inlay for an RFID chip. Barcodes can be printed on the label's facestock while also encoded using specialized RFID printers, yielding a two-pronged approach to track samples. If a sample is unreadable or there appears to be an error regarding its identity, it can be retraced using its barcode for verification.
Multiple identifiers: Certain regulatory agencies, like The Joint Commission, require two unique identifiers for all patient samples. These can include anything from the patient's name to their date of birth, address, or medical ID number. In this instance, the identifiers are used prior to performing any medical procedure, where mistakes must be identified and retraced as soon as possible.
Implement a system that actively monitors for labeling errors
The best way to prevent errors is to actively search for them via dedicated SOPs that double-check every sample. Though the strategies listed above help identify and trace mislabeled samples, the lab should be dependent on developing proactive SOPs, with additional training given to all staff to ensure that errors are accounted for and do not continue to accumulate. The Swiss Cheese Model is an example of a broad system that integrates multiple layers of error prevention, so if a mistake is made, the next SOP, or layer, will identify the labeling error before it can pose a threat.  This model assumes that humans are likely to err; thus, by integrating multiple approaches, like RFID, barcodes, and laboratory management systems, errors are identified much sooner and corrected immediately.
LabTAG by GA International is a leading manufacturer of high-performance specialty labels and a supplier of identification solutions used in research and medical labs as well as healthcare institutions.