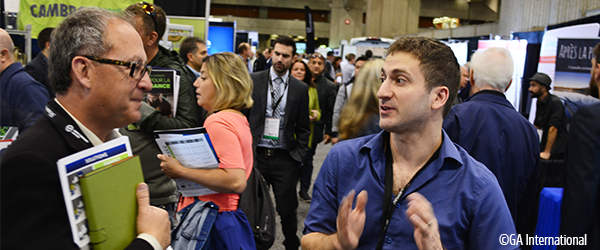 With cannabis now legalized in Canada, research into the beneficial effects of cannabinoids and terpenes is growing across the country. I was recently at Expo Cannabis 2019 in Montreal, Quebec, and in only its second year of existence, the organizers were able to assemble clinicians and industry opinion leaders from all over the country to discuss the benefits and challenges of using cannabis in healthcare.
The State of Cannabis in Healthcare
Dr. Richa Love, medical director at Harvest Medicine in Alberta, Canada, began the conference by providing some real-world data regarding patient use of medical cannabis. She challenged the idea that treatment with cannabis is not evidence-based by providing statistics for more than 30,000 patients who had been treated with CBD and/or THC. She saw that in 90% of cases, which included patients suffering from chronic pain, arthritis, migraines, anxiety, post-traumatic stress disorder (PTSD), and insomnia, the treatment improved their quality of life.
When it came to cannabis clinical trials, Dr. Pierre Geoffroy, a clinician working on behalf of HZB Pharma, supplied data regarding a trial he was performing using cannabis in a nursing home. He chose a nursing home as it provided several advantages, such as a receptive community as well as a controlled and monitored environment. He provided data for a limited number of patients—only 34—yet he saw significant improvement for a host of conditions, including symptoms associated with Parkinson's disease and multiple sclerosis (MS), and observed that cannabis helped improve functionality, independence, and comfort in most of the cohort. He noted the inherent difficulties in performing clinical trials using medical cannabis, such as a lack of product standardization, low product availability, and an inability to control for certain study parameters (e.g. other medications taken by the patients as well as patient compliance). Dr. Celeste Thirlwell, a neuroscientist who founded the Sleep Wake Awareness Program (SWAP), followed up with results for patients treated with cannabis for either PTSD or post-concussion syndrome (PCS), where a commonly prescribed regimen of CBD during the day and THC at night increased the amount of REM and deep sleep the patients experienced.
Other presenters at the conference, including Véronique Lettre, a two-time cancer survivor who relied on medical cannabis to get through chemotherapy and subsequently opened the Nature Médic cannabis health clinic, Erin Prosk, co-founder and president of Santé Cannabis, and Dr. Mark Ware, chief medical offer at Canopy Growth, discussed some emerging trends.  They remarked that Canada is in the unique position of becoming a world leader on medical cannabis and that for medical cannabis to satisfy the needs of patients, it would need to become more accessible. They also mentioned a need for clinicians to be properly educated in prescribing it and for industry, clinicians, and scientists to form larger partnerships to fully investigate how cannabis works in the body, the proper dosages and combinations that are most beneficial, and what the potential side effects are of using high dosages. A phenomenon termed the "entourage effect," which describes the ability of mixtures of cannabinoids and terpenes to have a much greater overall effect compared with dosages of a single cannabinoid, was a concern among those studying cannabis, as each strain of plant carries an entirely different chemical composition, adding to the complexity of its effects. Dr. Ware mentioned the potential for genomics to play a role in determining patient response as well as the need for pharmacovigilance when treating with cannabis and its related products. Though it's in its infancy, the development of novel, more efficient therapeutics using the molecular backbone of THC and CBD in addition to new drug delivery systems was also a noted area that requires more investigation.

Cannabis-Related Drugs Currently in Development
The talks related to cannabis in healthcare at Expo Cannabis 2019 were generally devoted to the use of CBD and THC oil. However, the FDA has recently granted several new cannabis-related drugs either an Orphan Drug* or Fast Track† designation, supporting the efforts of many companies to capitalize on the pharmacologic properties of specific cannabis-derived molecules. Notably, these designations were granted for the use of cannabis-related drugs in hard-to-treat rare diseases:
Huntington disease – Huntington disease is an autosomal dominant genetic disorder caused by an expansion of CAG repeats in the huntington (HTT) gene. This mutation leads to neuronal cell death and, ultimately, loss of movement, cognition, and mental stability over time.1 In February 2019, MMJ international holdings received an Orphan Drug designation for its MMJ-002 compound to treat those with Huntington disease, with a phase 2 clinical trial shaping up for the near future.2 The same company has applied for a Fast-Track designation for another of its drug candidates, MMJ-001, as a therapeutic for another neurological disease, MS.3
Autoimmune hepatitis (AIH) – AIH is characterized by an abnormal immune response to the body's own hepatocytes, causing long-term inflammation and damage over time. It's currently treated with anti-inflammatory steroids, like prednisone. However, patients usually require continual treatment with prednisone, as it merely controls the disease without curing it, leading to harmful long-term side effects like high blood pressure, osteoporosis, and diabetes.4 Revive Therapeutics' cannabidiol-based drug, Revive, received an Orphan Drug designation in 2018 for treatment of patients with AIH, a first step to employing cannabidiol's anti-inflammatory properties to reduce the symptoms of rare inflammatory diseases, potentially yielding a safer treatment compared with prednisone.5
Fragile X syndrome – Fragile X syndrome is a non–life-threatening genetic disorder that results in intellectual, behavioral, and learning disabilities caused by an expansion of CGG repeats in the 5' UTR of the FMR1 gene located on the X chromosome.6 Mutations of the FMR1 gene are also considered one of the main single-gene causes of autism spectrum disorders. Zynerba Pharmaceuticals's Zygel, a cannabidiol-based permeation-enhanced gel for transdermal delivery through the skin, received a Fast Track designation in May 2019 for the treatment of children with Fragile X syndrome. The gel is currently being tested in the CONNECT-FX clinical trial, a multinational, placebo-controlled study evaluating its potential and safety in children with Fragile X syndrome.7

Currently Approved Cannabis-Related Drugs
While cannabis is available for medical and recreational use throughout Canada and in many parts of the United States, the FDA is very stringent about marketing cannabis products to treat disease with only a handful of cannabis-related drugs available on the market today.8 Drugs currently approved by the FDA include:
Epidyolex® (cannabidiol) – Initially approved in 2018, it's used for the treatment of seizures associated with Lennox-Gastaut syndrome or Dravet syndrome in patients 2 years of age and older.9 Epidyolex recently received a positive opinion from the Committee for Medicinal Products for Human Use (CHMP), making it possible that the drug will soon be approved by the European Medicines Agency (EMA).
MARINOL® and Syndros® (dronabinol) – Dronabinol, a synthetic cannabinoid, has been around since 1985. It's indicated in adults for the treatment of anorexia associated with weight loss in patients with AIDS. It is also used to treat nausea and vomiting associated with cancer chemotherapy in patients who have failed to respond adequately to conventional antiemetic treatments.10,11
Cesamet® (nabilone) – The synthetic cannabinoid was originally developed by Eli Lilly in 1985 but picked up by Valeant later and approved by the FDA in 2006. It's indicated for the treatment of nausea and vomiting associated with cancer chemotherapy in patients who have failed to respond adequately to conventional antiemetic treatments.
Sativex® (nabiximols) – A mix of delta-9-tetrahydrocannibinol and cannabidiol, it has been approved in many countries outside the United States for the treatment of spasticity (muscle stiffness/spasm) due to MS but does not have an FDA approval yet.
*Orphan Drug designation: The Orphan Drug Act (ODA) yields special status to drugs that treat rare diseases, qualifying the sponsor for several incentives, including tax credits for qualified clinical testing.12
†Fast Track designation: A process that facilitates the development of new drugs that address unmet medical needs and expedites the review process for these drugs. A Fast Track designation yields additional guidance from the FDA with regards to data collection and clinical trial design as well as eligibility for Accelerated Approval and Priority Review.13
LabTAG by GA International is a leading manufacturer of high-performance specialty labels and a supplier of identification solutions used in research and medical labs as well as healthcare institutions.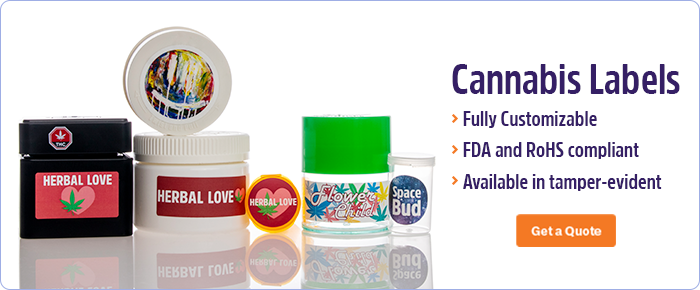 References:
Huntington's Disease News. Huntington's Disease Causes. https://huntingtonsdiseasenews.com/huntingtons-disease-causes/. Published 2019. Accessed July 30, 2019.
M Hoffman. Cannabis-Derived MS, Huntington Treatments Submitted to FDA for Fast Track, Orphan Drug Status. NeurologyLive. https://www.neurologylive.com/clinical-focus/cannabis-ms-huntington-treatments-submitted-fda-fast-track-orphan-drug-status. Published 2019. Accessed July 31, 2019.
MS Society. What is MS? https://mssociety.ca/about-ms/what-is-ms. Published 2019. Accessed July 30, 2019.
American Liver Foundation. Autoimmune Hepatitis. https://liverfoundation.org/for-patients/about-the-liver/diseases-of-the-liver/autoimmune-hepatitis/#information-for-the-newly-diagnosed. Published 2019. Accessed July 30, 2019.
FDA Grants Orphan Drug Designation for Another Cannabis-derived Drug. Analytical Cannabis. https://www.analyticalcannabis.com/news/fda-grants-orphan-drug-designation-for-another-cannabis-derived-drug-305555. Published 2018. Accessed July 31, 2019.
Penagarikano O, Mulle JG, Warren ST. The Pathophysiology of Fragile X Syndrome. Annu Rev Genomics Hum Genet. 2007;8(1):109-129.
Proactive Investors Canada. Zynerba Pharmaceuticals scores Fast Track FDA designation for Zygel CBD gel. https://ca.proactiveinvestors.com/companies/news/219715/zynerba-pharmaceuticals-scores-fast-track-fda-designation-for-zygel-cbd-gel-219715.html. Published 2019. Accessed July 31, 2019.
US Food and Drug Administration (FDA). FDA Regulation of Cannabis and Cannabis-Derived Products: Questions and Answers. 2019:1-17.
GW Pharmaceuticals. EPIDIOLEX® (cannabidiol) oral solution Prescribing Information. 2018:1-12.
AbbVie Inc. MARINOL® (dronabinol) Prescribing Information. 2017:1-21.
Insys Therapeutics Inc. SYNDROS® (dronabinol) oral solution Prescribing Information. 2018:1-31.
US Food and Drug Administration (FDA). Fast Track. 2018:1-2.
US Food and Drug Administration (FDA). Designating an Orphan Product: Drugs and Biological Products. 2018:1.