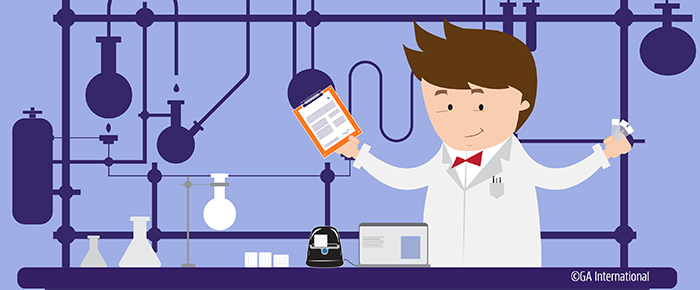 Histology labs are frequently bombarded with patient samples that require mistake-free, timely processing to render the right diagnosis to the right patient. As a staple of healthcare—and life science research as well—errors that occur during the histochemical process can have grave consequences. Here are five things you can do to help prevent these costly errors in your histology lab.
Invest in Automation
Many studies point to automation as one of the most effective ways to reduce errors in histology labs.1,2 In response, companies have stepped up, designing automated machines for every step of the histological process. Automated tissue embedders, slide stainers, and slide labelers are now commonplace, saving time, and reducing sample misidentification. However, with automation comes the need to track samples as fast as they're processed. For this, barcode labels and a LIMS are crucial.
Employ Chemical-Resistant Barcode Labels
Chemical-resistant barcode labels are the most important tool for identifying histology samples. Barcodes are especially important for avoiding errors in all facets of pre-analytic sample processing. In many instances, merely implementing a system of barcode specimen tracking significantly reduced errors associated with misidentified samples; for instance, at the Henry Ford Hospital, there was a 92% decrease in slide misidentification and a 62% decrease in total misidentified cases after barcodes were applied to the workflow. Barcoding can be used to audit and track every step of the histochemical process, ensuring the correct specimen is used before proceeding. For labs that process a high volume of samples, color coding labels are also an option that makes sorting specimens by subspecialty easier. However, it's essential to ensure that the colors do not interfere with the ability of the scanner to read the barcode.3
Using high-quality labels is key to running an efficient histology lab. Labels encounter many different harsh solvents throughout each step, the harshest being xylene. Chemical-resistant labels significantly decrease the likelihood of the label falling off, ensuring all samples remain properly identified. Though some labs have turned to xylene-free clearing agents, it's still imperative to use chemical-resistant labels and to first test the labels with all histology reagents prior to use (for a thorough breakdown of how to use labels in histology, you can click here). To print labels, using a thermal-transfer printer with a resin ribbon is recommended as these types of printers provide printouts with the maximum resistance against harsh solvents.

Optimize Your LIMS
Nothing integrates barcodes into a lab's workflow like a laboratory information management system (LIMS). A LIMS can coordinate every step of the histological process, from sample processing to slide analysis, timestamping, and recording each sample as it's passed from station to station. Optimizing your LIMS to interface with all possible software and hardware is crucial to accurately track specimens as they're processed, especially with workflow dashboards or status monitors that require frequent updating. It's also worth taking advantage of the newer features that many LIMS companies provide, including monitoring for compliance and data security as well as employing a cloud-based system.
Devote Resources for Quality Control
Quality control, which involves routine checks throughout the lab for proper specimen identification, appropriate protocols and techniques, artifact detection, and inspection of controls, is necessary to guarantee that results are reliable and documented. Though it's mandated that clinical labs require a system of quality control, it's worth putting resources towards systems that can regularly address it, like a continuous quality improvement program. This type of system attempts to predict future lapses in quality by assessing current concerns, measuring the impact of potential changes and recommending efficient ways of implementing them.4 Root cause analysis is another type of program that aims to identify the exact cause of errors through careful investigation, providing a means to develop strategies to mitigate future risk.1,5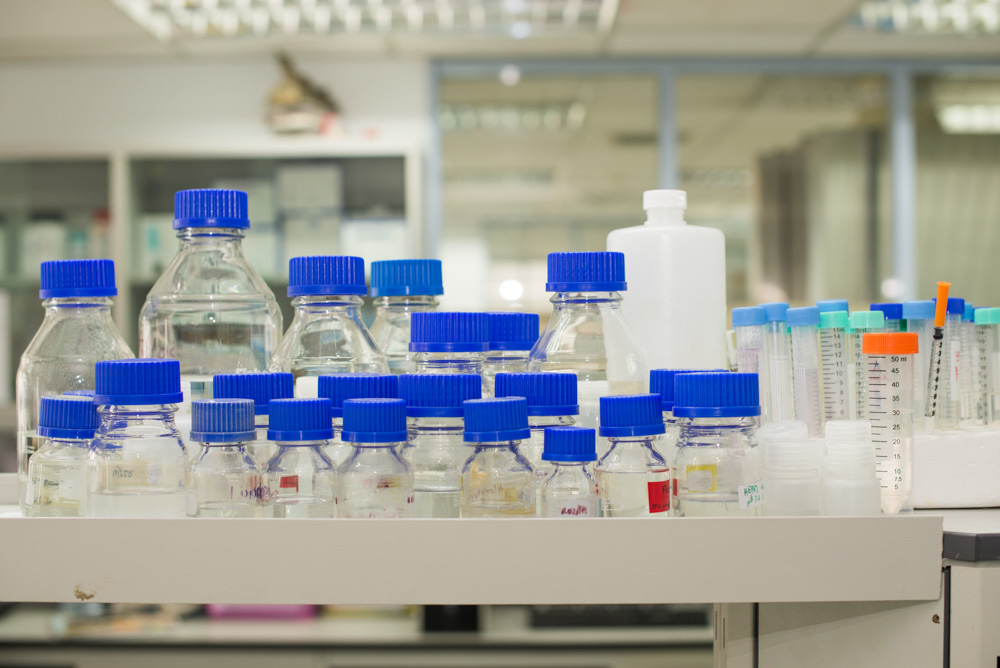 Promote a Healthy, Stress-Free Workplace
Encouraging a healthy workplace is central to running an efficient lab. It's particularly necessary for histology labs that depend on their staff to prevent, catch, and handle errors. Workplace stress is related to attention deficiencies and can lead to unnecessary errors.6 There are three major things histology lab managers can do to promote a mistake-free lab:7
Manage excessive workloads – Though often impossible due to resource and budget constraints, excessive workloads should be kept to a minimum to ensure staff doesn't suffer from burnout, a type of severe stress that can directly impact the quality of work being done and impair your ability to stay focused.
Establish transparency – To establish transparency, it's necessary to maintain a blame-free work environment. If an error does occur, it's better to assume that the system is at fault, rather than the staff. Humans are prone to err, so no workplace will ever be 100% mistake-free; instead, by rewarding staff for finding faults within the system that led to the error, lab personnel are more likely to report errors they've made and participate in finding systemic solutions to help prevent them from reoccurring in the future.
Train and perform proficiency testing – A culture of workplace safety, consistency, and transparency should also be passed down to each new member who joins, with experienced members teaching the best ways to avoid errors in the lab. Establishing proficiency testing will also safeguard employees and prevent errors in the long run by ensuring that staff is following SOPs and performing their tasks appropriately.
LabTAG by GA International is a leading manufacturer of high-performance specialty labels and a supplier of identification solutions used in research and medical labs as well as healthcare institutions.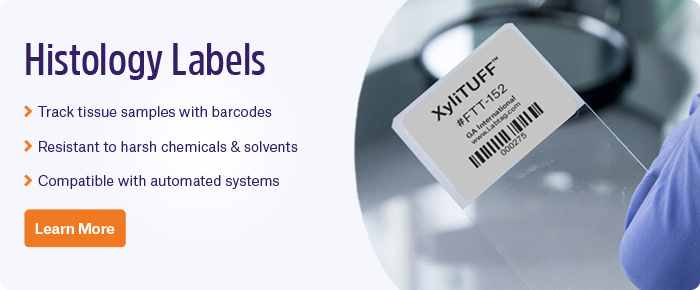 References:
Morelli P, Porazzi E, Ruspini M, Restelli U, Banfi G. Analysis of errors in histology by root cause analysis: A pilot study. J Prev Med Hyg. 2013;54:90-96.
Holman JW, Mifflin TE, Felder RA, Demers LM. Evaluation of an automated preanalytical robotic workstation at two academic health centers. Clin Chem. 2002;48(3):540-548.
Hanna MG, Pantanowitz L. Bar Coding and Tracking in Pathology. Surg Pathol Clin. 2015;8(2):123-135.
Mohammedsaleh MZ. The Role of Technical Quality Control in Histology Laboratories. J Cytol Histol. 2014;5(5):1-5.
Heher YK, Chen Y, Pyatibrat S, Yoon E, Goldsmith JD, Sands KE. Achieving high reliability in histology: An improvement series to reduce errors. Am J Clin Pathol. 2016;146:554-560.
Van Der Linden D, Keijsers GPJ, Eling P, Van Schaijk R. Work stress and attentional difficulties: An initial study on burnout and cognitive failures. Work Stress. 2005;19(1):23-36.
Agarwal R. Quality-Improvement Measures as Effective Ways of Preventing Laboratory Errors. Lab Med. 2014;45(2):e80-e88.