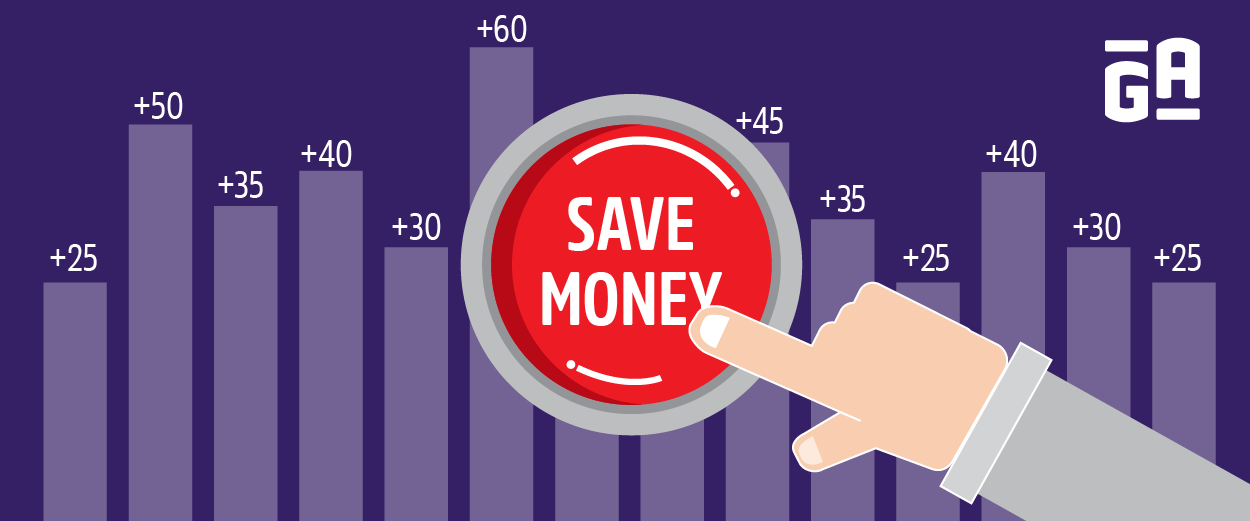 Whether you're working in a small university research lab or for a large pharmaceutical company, saving money is a key priority. This includes saving on small expenditures, like labels, which can add up over time. Unfortunately, saving money isn't as easy as pushing a button. Below you'll find some tips you can follow to keep label costs down and reduce expenses when choosing your ideal labeling solution.
#1 – Label Size
The dimensions of the label determine its cost. As such, if a slightly smaller label can still accommodate all the necessary information while remaining clear and legible, making the switch can result in substantial cost savings.
#2 – The Cost of Color
The use of color in your labels can increase costs. Therefore, try to use color sparingly where possible by using high-quality black and white images instead. Also, when color is required, use two bright or contrasting colors to attract attention. They can draw a similar amount of attention as full-color labels, but at a fraction of the cost.
#3 – Blanket Orders
Increasing the size of your order can reduce the unit cost of each label, though this might not always be a viable solution, due in part to storage concerns. One way to take advantage of the discounts provided by larger orders, without stocking more labels than you need, is to place a blanket order. This allows you to place a long-term order with the manufacturer for a fixed quantity at an agreed-upon price. They can then ship the labels to you at fixed intervals, supplying you with only the number of labels you need, but at a lower per-unit cost.


#4 – Choose Your Printer
When printing your labels in-house, your choice of printer can also impact the overall cost of your labeling solution. If you're only going to print a few labels a day, a DYMO printer could provide your best option, depending on the application. However, for larger print quantities or harsh application conditions such as chemical immersion or high heat, a thermal-transfer printer becomes the better solution in terms of cost, while also providing superior robustness and quality.
#5 – Know Your Printer
Ensuring that you're using the optimal printer settings will guarantee you're maximizing the print quality. Whether it is using the correct darkness setting or properly aligning the printout on your labels, making sure the settings are accurate will safeguard against having to reprint labels. Having to re-print even 1 of every 20 labels can increase costs by 5%.
#6 – Store Your Labels
The proper storage of your labels will improve processing, efficiency, and extend the lifespan of the labels, reducing costs. A space with moderate temperature and humidity is recommended; labels should ideally be stored on a shelf or in a cabinet, as opposed to on the floor. This will make handling smoother and help protect the labels from potential damage (e.g. water and mechanical damage).
#7 – Utilize Free Resources
Label manufacturers like GA International provide videos, FAQs, and blogs to help make sure you chose the right label. When in doubt, they can also supply free samples of their labels, allowing you to test the label before purchasing. If all else fails, they also offer access to knowledgeable and experienced support staff that can help you make the right choice.
LabTAG by GA International is a leading manufacturer of high-performance specialty labels and a supplier of identification solutions used in research and medical labs as well as healthcare institutions.