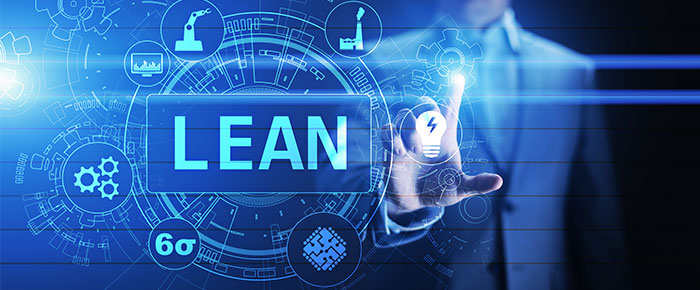 Laboratories, whether engaged in medical research, quality control, or academic exploration, all share a fundamental need for clarity, precision, and adherence to rigorous standards. The heartbeat of any lab lies not just in its state-of-the-art equipment but in the robust practices that govern its daily operations. Join us as we explore five key strategies for optimizing laboratory practices, each providing a blueprint for a more organized, compliant, and efficient laboratory environment.
1. Improve tech capabilities
The increasing complexity of laboratory tasks and the emphasis on precision and reproducibility have forced many lab managers to consider implementing various technological solutions like:
Automated pipetting systems: They eliminate the inconsistencies associated with manual pipetting, enabling tasks such as liquid handling, sample preparation, and microplate processing to be performed with unprecedented accuracy.
Robotic handling systems: These are particularly useful for more complex and repetitive tasks like plate reformatting and other sample management tasks.
Laboratory Information Management Systems (LIMS): Serve as a centralized platform for managing all aspects of laboratory workflows, from sample registration and processing to delivering final results.
Through automation and digitalization, you can streamline internal workflows, reduce data management errors, and improve regulatory compliance.
To illustrate the power of these technologies, take the case of the Technical University of Applied Sciences in Wildau, Germany. They digitalized their lab by implementing an electronic lab notebook and inventory management software and a Trackman Connected pipetting system. The digitalized workflow helped them significantly reduce paperwork, speed up pipetting by at least 20%, and reduce the amount of consumables they were spending on a monthly basis.
2. Standardize your labeling practices
Establishing clear, consistent, and accurate labeling practices is a critical step toward efficient operation. Begin by categorizing different types of labels according to their purpose. These could include sample identification, hazard warnings, or storage instructions.
This systematization will help you stay on the good side of various regulatory bodies like the FDA, EPA, and OSHA. As an added bonus, consistent labeling also improves communication and collaboration among staff. A clear and uniform system will allow everyone in the laboratory to quickly understand the status and nature of samples or substances, ensuring a smoother, more efficient workflow.
After that, consider investing in barcode or RFID systems to further standardize your labeling process. With this two-punch combo, you can both reduce human error and improve traceability. When paired with a simple, cloud-based inventory management system, barcodes and RFID tags can give you instant access to critical information about each sample or substance in your lab.
3. Standardize internal protocols
Creating simple-to-follow standard operating procedures (SOPs) is the most straightforward way to ensure consistency and safety across various laboratory processes. Start by documenting step-by-step instructions for all major tasks and procedures. Prioritize processes that have a strong safety component.
Next, establish a comprehensive training and onboarding program — as SOPs are only valuable if they are followed. Both long-standing members of your team, as well as new lab assistants, need to be aware that SOPs exist, have a quick and easy way to access them, and be able to follow the written instructions. 
Make sure to include a mix of seminars and hands-on training to cover different learning styles and tackle procedures of various complexity. If your lab often deals with hazardous chemicals or other safety concerns, consider implementing weekly or monthly toolbox talks.
4. Get a hold on your inventory
Without key substances and other consumable materials, no work is getting done on time. As we already mentioned, smart labeling and QR/RFID tags are key to tracking consumables and equipment.
Combine that with a capable LIMS or dedicated inventory management system with the ability to forecast demand, and you can stop being afraid of stockouts and expiry dates. By analyzing past usage trends, these systems can predict future needs, allowing you to order supplies proactively and minimize lead times.
The next step is building strong relationships with your suppliers to minimize chemical procurement issues. Regularly review your suppliers' performance in terms of delivery time, product quality, and adherence to contracts. By doing so, you can negotiate better terms, ensure timely deliveries, and maintain the required stock levels. Another effective strategy to improve procurement efficiency is consolidating your spending via online marketplaces. This centralized approach not only simplifies ordering but often provides bulk discounts and more consistent delivery terms.
By tightening control over your inventory and fostering better communication, you'll establish a more streamlined, efficient, and cost-effective laboratory operation.
5. Adopt lean methodology in your lab
Lean methodology is all about reducing waste and increasing efficiency. Even though it is traditionally associated with manufacturing, that shouldn't stop you from incorporating its philosophy in your lab.
Start by identifying and eliminating processes that don't add value to your laboratory work:
Reducing paperwork: While documentation is crucial, it's essential to recognize areas of redundancy. For instance, multiple data entries for a single sample or manually logging data that has already been captured electronically can both be eliminated.
Optimizing sample handling procedures: Consider the number of times a sample is transferred between containers or the number of labels affixed to a single sample. A more streamlined sample handling protocol will reduce the handling time per sample. For instance, you can use multi-well plates to reduce transfers or employ barcodes to minimize manual labeling.
Eliminating redundant equipment checks: While it's imperative to ensure equipment is functioning correctly, overchecking can lead to downtime without adding value. Regular maintenance checks should be scheduled based on the equipment's usage and criticality rather than just routine.
Minimizing waiting times: In many labs, samples tend to spend more time waiting to be processed than in actual processing. Investigate your workflow to identify bottlenecks. Are there specific times of day when samples pile up? If so, could shifts or roles be adjusted to address these peak times?
Reviewing storage practices: More often than they would like to admit, laboratories keep a plethora of chemicals, reagents, and samples which are rarely used or have expired. Regularly reviewing and decluttering storage spaces can free up valuable space and help workers quickly find and pick up the items they need.
This is by no means a definite list, but it should get you started on the right path.
Building the foundations for continuous improvement
Implementing the strategies discussed above can substantially enhance efficiency, safety, and overall performance in your laboratories. However, beyond the immediate benefits, these strategies lay the foundation for a culture of continuous improvement.
As technology and methodologies evolve, lab managers must remain proactive in their quest for excellence, constantly seeking opportunities to refine and enhance their operations.
LabTAG by GA International is a leading manufacturer of high-performance specialty labels and a supplier of identification solutions used in research and medical labs as well as healthcare institutions.